Mike Tommasi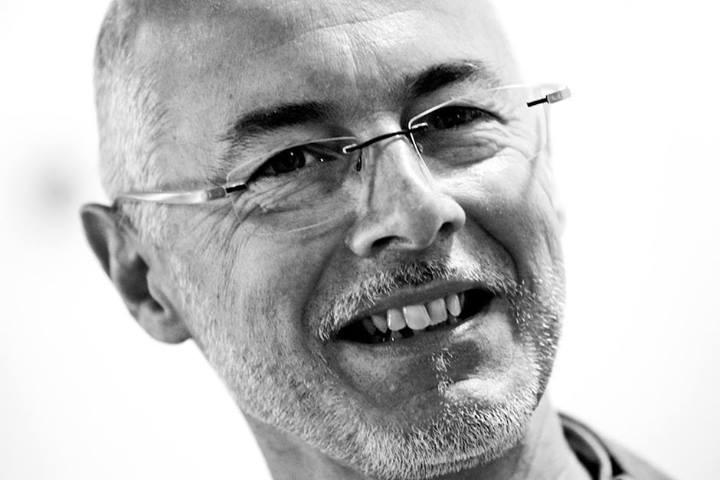 Anglo-italian born and raised in Venice (16 yrs), I speak native English + Venetian + Italian, fluent French + Spanish, rusty German, some Russian and Catalan.
Studied engineering and philosophy (McGill U.) in Montreal, then ran own electronics engineering company there.(17 yrs)
Living in coastal Provence, between Nice and Marseille, in an old stone house a few minutes from the sunny Mistral-swept beaches of Sanary.
Married since 1983 with Catherine Marcogliese, I am an active supporter of her contemporary art (photography, installations). We have two brilliant kids, Anthony (35) and Alessa (25), plus Illy the blackish cat.
Senior Member of IEEE Institute of Electrical and Electronic Engineers, ARRL, Slow Food
Other than my family and work, I also have a passion for food and wine. In 2000 I was a co-founder of Slow Food France, and I am still a passionate wine and food lover and I occasionally write about it. I used to be an early and active blogger, but these days I find the social networks to be a better vehicle. Work and holidays mean that, Covid allowing, I travel often, so I have the luxury of learning about food and wines and culture from all over the world. I have recently honed my breadmaking skills.
I am an inactive radio amateur, with call sign F5UFL.
Working for my own company 3NERGY developing power electronics using GaN and supercapacitors. This return to engineering happened after I teamed up with a brilliant engineer, Alain Bailly, and became a finalist in Google's million dollar Little Box Challenge.
In the last 25 years I have worked as an engineer and business developer in telecommunications and renewable energy (solar, photovoltaic).
I have over 45 years' experience in:
engineering professional audio equipment (including a patent)
power electronics
motor controls
analog and digital circuitry
microprocessor-based electronics
coding in assembler and C
create dynamic web pages using PHP, MySQL, Twitter Bootstrap, Ajax, Javascript, jQuery, WordPress
My up-to-date skills include:
circuit and printed circuit design (Altium)
electro-magnetic simulations (Maxwell)
circuit simulation (LTspice)
3D mechanical design (SolidWorks)
airfoil design (MultiSurface Aerodynamics)
hydrodynamic simulations (MAAT Hydro)
marine propeller design (PropCad)
Photography and document creation workflow (CaptureOne, Office; Adobe CS5: Photoshop, InDesign, Illustrator, Premiere)
(also see my personal geek history of technology)
E:
T:
Phone: Samsung S8
Notebook: Dell XPS-13